Really don't know how my love for candles started. I think it began when I attended a training on candle making about four years ago. A training for women sponsored by our local municipality. It aims to provide training and ideas for home based moms who wanted to try a small business in the comforts of their home.
Glad I get to learn candle-making and stuffs. I didn't get to start doing business out of it but learning the process gave me tons of ideas. Then, I realized, I had collected dozens or so of different candles.
Here's my newest bargain loot.  Found me these twin candles for $4 and as always, seeing it for the first time in the shelf, it was love at first sight. I was hoping to find another box, but I didn't like the design of the other one, so I settled for this box.
Opening up, it was just  plain looking candles, I must agree…
But, these twin frosted crystal was to rave about. The label said it was Made in Germany…Should it be true?
There they are, twin pink candles…Wouldn't you fall in love?
A bit closer look of the dainty blooms around it…Who couldn't  resist such charming beauties…I could only stand in awe^_^
POSTED FOR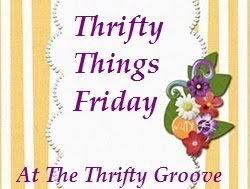 24 Responses to "candles to love"